What is the Executor's Year?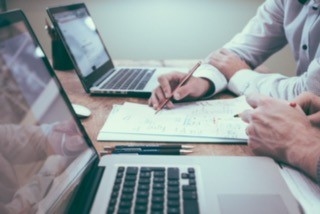 As an Executor, you have one year to distribute the assets in the deceased's estate. This is known as the 'Executor's Year' and it starts from the date of death.
Reasonable timeframe for estate administration
When someone dies, their Executor is responsible for getting Probate (if needed) and distributing the deceased's assets to their beneficiaries. The Executor should complete their duties as soon as is reasonably practicable. Ideally, this should be done within one year, starting from the date of death.
During this year, the beneficiaries cannot bring legal action against the Executor for failing to distribute the assets in the estate. The beneficiaries may be frustrated by delays, but regardless of this, the Executor has a grace period of 12 months to fulfil their duties. This is commonly known as the Executor's Year.
One year might sound like a long time. However, in complex estate – such as those involving foreign assets – the Probate and estate administration process can be lengthy. The Executor's Year ensures Personal Representatives can complete their work, without the fear of litigation hanging over them.
What happens after the Executor's Year?
Once a year has passed, the beneficiaries are entitled to challenge the Executor's actions. The Executor must then explain the reasons for the delay and give an account of their conduct. If the beneficiaries are not satisfied with this response, they may decide to take legal action against the Executor.
If the beneficiaries sue the Executor, the courts must assess the Executor's actions. If the Executor is found guilty of negligence, he/she may be removed from their position. Any legacies that have not been paid may also be subject to interest.
Probate solicitors Ireland
Being an Executor is not an easy job. You have a lot of responsibilities which must be performed alongside your everyday life, irrespective of whether you have a job, children or other obligations. If you make a mistake or do not act fast enough, you also run the risk of having to defend yourself in court.
However, you are allowed to ask for professional help. Lots of Executors use a Probate solicitor to complete the process on their behalf. This means you can hand the work over to someone else, speeding up the process and reducing the chance of mistakes.
Contact us now
If you have been named as an Executor and you want help fulfilling your duties, please contact us at Mullins & Treacy LLP Solicitors. We are experienced Probate solicitors and can guide you through the process, ensuring you do not fall foul of your responsibilities. We are client focused and results driven.
Call us on 051 391 488 or email reception@mullinstreacy.ie for a free, no obligation enquiry.
Before you go…
We don't just do Probate! We can also help you with –
https://mullinstreacy.ie/wp-content/uploads/2020/10/Probate-What-is-the-Executors-Year.jpg
214
320
paul
https://mullinstreacy.ie/wp-content/uploads/2022/07/Mullins-Treacy-New-Logo-1.png
paul
2020-03-04 09:30:54
2020-11-18 18:34:55
What is the Executor's Year?