Relationship Breakdown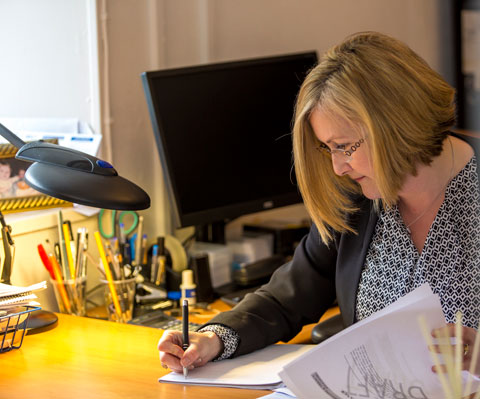 The breakdown of family relationships not only brings emotional upheaval to all involved, but also impacts on the family's wellbeing. There are serious legal, financial and taxation implications arising from the breakdown of a relationship and it is important to seek guidance from us at this stressful time. Separation and divorce can be a very stressful process and it is not unusual for people to experience strong emotions.
It is recommended that appropriate advice is sought where necessary from other professionals, such as family therapists or counsellors, to give individuals the support they need during this difficult time. Contact us for a no obligation communication
Options available are:
Counselling: Before anyone considers separation or divorce, we have a legislative duty to advise our clients that every effort should be made and every avenue explored to see if the difficulties in the marriage can be resolved. Difficulties and problems have a greater chance of being solved if the couple attend counselling at an early stage. The counsellor helps the couple to clarify their particular situation, explore the possibilities and plan their future. Even in circumstances where the parties believe that the differences cannot be reconciled, personal counselling can help the parties to accept that their marriage has broken down and may ease the process of separation and help them to deal with the other spouse with greater understanding and respect. Individual counselling is also available to those going through a separation who find that they are experiencing strong emotions and who need some support. The help of a family therapist can be particularly useful for separating couples who are finding it difficult to co-parent their children or in agreeing on living arrangements. Contact us for a no obligation communication
Mediation: Mediation is a voluntary, confidential dispute resolution process in which a neutral third party (the mediator) helps parties to reach a settlement. We are qualified mediators and collaborative family lawyers. It is a way for parties to find their own solutions, rather than having them imposed by a court. The role of the mediator is to help a couple in their decision-making, to stress test those decisions with them, and explore all possibilities before a final decision is made. The role of the mediator is not to judge on issues. Crucially, although the mediator may have a legal background, it is not the role of a mediator to give legal advice to either party, however the mediator may
provide legal information to the couple where appropriate in terms of procedures and the law. The mediated agreement is not binding until it has been put into a legally binding format drawn up by the parties' solicitors. Susan is a qualified trained mediator. Contact us for a no obligation communication
Negotiation: Negotiation can happen at any time during a family law case. A prerequisite for meaningful negotiations is that the parties are attending voluntarily, that they have motivation to resolve matters, and that full financial disclosure has been made. These negotiations require an ability to communicate, a low level of conflict, and a high level of trust. An advantage of traditional negotiations is that they are relatively easy to organise, are informal and flexible. There is no additional cost to the parties other than having their legal representatives present. If successful, terms of settlement are drawn up and signed by the parties and ruled before the court where Judicial Separation or Divorce proceedings are issued. Alternatively a Deed of Separation is drawn up by the parties' respective solicitors reflecting the terms agreed. Contact us for a no obligation communication
Collaboration: Collaboration aims to help the separating couple reach solutions together in a non-confrontational way and without the threat of court proceedings. Susan is a qualified collaborative lawyer. The couple, with the help of their lawyers, sit down face to face to work out their differences. All participants sign a Participation Agreement and agree to full and frank disclosure throughout the process. Expert legal advice and support are inherently built into each step of the negotiations and often there is joint retention of experts where required such as child experts, accountants, pensions experts and trained counsellors. Contact us for a no obligation communication
Collaborative law is designed to achieve a fair and equitable agreement through discussions and negotiations. It allows couples to negotiate the complex issues of family disputes in an open and non-confrontational way. It is about fixing the problem, rather than fixing blame and creating the best chance of building a brighter future for all members of the family.  Susan is a qualified trained collaborative family lawyer and solicitor.
"Susan was so friendly, I never felt ashamed to talk about my problems."
"Susan is honest, kind and understanding. She gave me confidence to help me through my situation and I felt she genuinely cared."
"Susan Mullins provided a calm, considered and very competent service. It was conducted in a friendly and professional manner that explained all the options and resolved all issues relating to my case."
For honest, expert and realistic advice about any Family Law matters, contact Mullins & Treacy 051 391488. Alternatively, complete our "call back request" and we will contact you at a time that is convenient for you.