Buying or selling property is an exciting time, but can also be stressful if you engage the wrong Lawyer.   We take legal distress out of the picture. We have a dedicated team of specialist property lawyers who deal solely with property matters.  When you contact us there will always be somebody to deal with your queries. Our property lawyers are never tied up with Court commitments and are easily contactable.  Once you engage us to act, we provide a full comprehensive guide of what you can expect to happen.    We have strong relationships with all banks, brokers, mortgage providers and auctioneers, which means at Mullins and Treacy, your property transaction will be smooth, fast and effective.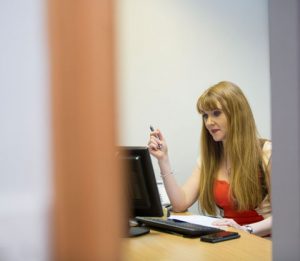 We pride ourselves on making your transaction run as smoothly and as stress free as possible.
Our friendly conveyancing team are here to answer any questions that you may have. Unlike some law firms, we believe the personal service we offer is better for you. You should be able to speak to your Lawyer each time you contact us so that any questions you have can be answered straight away.
Legal Aspects to Consider when Buying a Property
Legal advice on buying a residential property:
The Property Buying Process
Property Searches
Legal Considerations
Tax Issues
The Property Buying Process
The day on which you pay the money and move into the property is called the "completion date". To enable you to make the financial arrangements and arrange for moving at some time before completion, a deal is struck whereby the price and date and the machinery of completion are agreed.
This is done formally by document and is called "exchange of contracts". Until that date either party is free to withdraw from the transaction with impunity.
And please note:
The seller is obliged only to take reasonable care of the property.
You have to pay part of the purchase price to the sellers' solicitors. This "deposit" will probably be forfeited if you fail for whatever reason to complete. It is therefore vital that before we exchange you are confident that you will complete.
Property Searches
In order to protect you and your lender, we are required to carry out searches on the property you are proposing to buy.
Legal Considerations when Buying a Property
The time of buying a house is probably the time to re-consider your Will and Inheritance Tax issues generally. We have a dedicated team who can advise you on these matters and this could save you problems later on.
Tax Issues when Buying Residential Property
If, should you eventually sell the property, it has risen in value, you may have to pay Capital Gains Tax on the difference between what you receive for the property and what the property cost to acquire, improve and sell, after allowing for inflation. If the house is your main residence then no Capital Gains tax is chargeable at all, but you should bear in mind that you are only entitled to have one main residence.
"Special thanks to Triona Kelter for her confidence, knowledge and friendly manner which gave us all confidence in this legal firm."
"I especially liked the fact that "the human touch" was abundantly evident."
"We would like to say a huge thank you for finalising the purchase of our house so quickly. Service was excellent and we were always kept informed"
"We would recommend this service to anyone. 10/10 across the board."
"Very fast and efficient service. Staff are very friendly and professional. No hidden costs or charges. Triona Kelter was a pleasure to deal with. Would whole heartily recommend Mullins & Treacy"
For honest, expert and practical advice about Buying a Property, contact Mullins & Treacy, call us on 051 391488.  Alternatively, complete our "call back request" and we will contact you at a time that is convenient for you.