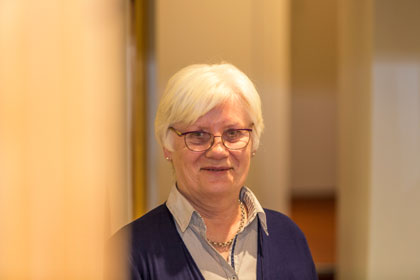 When selling a property you need to make sure that you choose a law firm that can deal with a range of areas within property law. We deal with all aspects of residential Freehold and Leasehold conveyancing, including re-mortgaging, transfers of equity and equity release schemes.
Selling a property can sometimes be a daunting process particularly for people who are not familiar with the process. We pride ourselves on making your transaction run as smoothly and as stress free as possible.
Residential Property & Conveyancing Legal Advice
Our friendly conveyancing team are here to answer any questions that you may have throughout the selling process and beyond. Unlike some law firms, we believe in a personal approach and you will have a dedicated property Lawyer who will answer any questions about legal advice when selling your property. You should be able to speak to your Lawyer each time you contact us so that any questions you have can be answered straight away.
Legal Considerations when Selling a Property
A few things that you will have to consider:
The Property Selling Process
Exchanging Contracts
Other Considerations
The Property Selling Process
On the "completion date" you should receive the money and sign over the property. The buyers are entitled to move into possession of the property they have bought free of you, your family, any claims on the property and any of the property's contents at all; apart from any they have agreed to buy, which must, of course, remain there.
Exchanging Contracts
The date, the price and the terms on which the property is taken are formally agreed and become binding from the date on which your Lawyer, "exchanges contracts" with the buyer's Lawyer. On this date a deposit is usually paid to us by the buyer. If the buyer fails to complete the purchase you will probably be entitled to retain the deposit and the property. If you fail to complete, the buyer will recover his deposit and you will also face a substantial claim for compensation.
It is clear then that exchange should only take place when you are confident that you can vacate the property and the buyer is confident he wants to buy the property that you are offering to him and he will be able to pay the price. It is therefore convenient to consider the following matters that must be dealt with before exchange from the perspective of what the buyer needs to know before he will give his lawyers instructions to proceed.
After exchange you have an obligation to ensure that so far as is reasonable the condition of the property remains the same. You should not cancel your insurance cover until completion unless we advise you to do so.
Other Things to Consider
Most sales of properties proceed smoothly, but you can see the risks involved and the possibility that the buyer will not be able to proceed and will therefore withdraw before exchange of contracts. For this reason you may decide you want to keep advertising the property until exchange of contracts in the hope of securing an alternative buyer if the present buyer drops out. However, the buyer may object to this in which case you and your agent will need to resolve this matter.
When you have sold your property this may be the perfect time to update some of other legal documents that have been affected such as your Will. We can also assist with tax planning which will make the most of your money
"Special thanks to Triona Kelter for her confidence, knowledge and friendly manner which gave us all confidence in this legal firm."
"I especially liked the fact that "the human touch" was abundantly evident."
"We would like to say a huge thank you for finalising the purchase of our house so quickly. Service was excellent and we were always kept informed"
"We would recommend this service to anyone. 10/10 across the board."
"Very fast and efficient service. Staff are very friendly and professional. No hidden costs or charges. Triona Kelter was a pleasure to deal with. Would whole heartily recommend Mullins & Treacy"
For honest, expert and practical advice about Selling a Property, contact Mullins & Treacy 051 391488.  Alternatively, complete our "call back request" and we will contact you at a time that is convenient for you.