Cancer Misdiagnosis Claims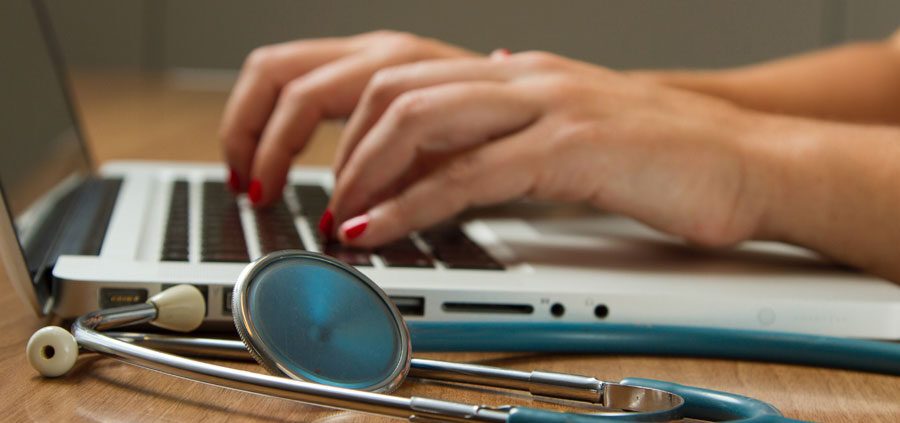 Mullins & Treacy LLP LLP Solicitors Waterford
Cancer Misdiagnosis Claims
Cancer Misdiagnosis Claims – a cancer misdiagnosis is when medical practitioners fail to detect cancer, despite the patient either complaining of symptoms or undergoing tests.
If medical practitioners failed to detect your cancer, causing you to suffer an injury, then you could have grounds for a medical negligence claim.
What is a cancer misdiagnosis?
We often trust doctors implicitly, and the thought that they could miss a cancer diagnosis is almost unthinkable. Yet mistakes do happen – as the CervicalCheck cancer scandal sadly revealed. In 2011, over 200 women were wrongly given the all clear after a cervical smear test. The mistakes weren't disclosed at the time, and many remained completely ignorant of the cover-up until they presented years later with symptoms. Tragically, 206 women developed cervical cancer because of the misdiagnosis, 20 of whom have passed away.
The misdiagnoses in the CervicalCheck cancer scandal arose because of false-negative test results. A misdiagnosis can also happen when a patient seeks help for certain symptoms, yet doctors misinterpret these symptoms for something else. Often, it is not until the patient's condition deteriorates that the cancer is accurately identified. By this point, the cancer may have had time to spread. If so, the patient will either need much more extensive treatment, or will face a terminal prognosis.
Claiming for a cancer misdiagnosis

A patient always stands a better chance of recovery if cancer is detected in the early stages. This means treatment can be started straightaway, limiting the risk of metastases. Normally, an early diagnosis also ensures that the treatment itself is less intrusive. The patient will also experience less pain and suffering, as their symptoms will be addressed with the correct medication. With a cancer misdiagnosis, all the reverse is true. The patient will face more pain and suffering, more treatment, and potentially a poor outcome.

If this has happened to you or your loved one, then you could have grounds for a medical negligence claim. Of course, this can never turn back the clock and undo the mistakes that were made. But it can provide some sense of justice, along with much-needed financial support to help you and your family through this difficult time. A claim can also prevent similar mistakes from happening in the future, prompting medical professionals to learn from their errors and implement better working practices.
How to claim for a cancer misdiagnosis
If your cancer diagnosis was delayed, we recommend that you contact us at Mullins & Treacy LLP Solicitors. We understand that you will want some straightforward answers, and fast. We can assess the care that you received and confirm whether you have been subject to medical negligence. This will typically be the case if:
There was a delay in your cancer diagnosis, despite the fact you presented to a doctor with symptoms and/or underwent cancer screening tests; and
The delay has caused you some kind of harm which would have been avoided with a timely diagnosis, such as a poor prognosis.
If you do have grounds for a claim, we will handle everything on your behalf, fighting to get the justice you deserve.
Will I have to go to court?
When you make a cancer misdiagnosis claim, your claim is made against the Health Service Executive (HSE). The HSE is known for having a 'deny and defend' attitude, even where mistakes have clearly been made. The Irish media has widely reported that the HSE forces claimants to go to court, drawing out the process. However, this is not necessarily true, especially if you have an experienced legal expert on your side. We recently settled a cancer claim for a terminally ill client. Thanks to our tenacity and expertise, we were able to avoid court, and instead used mediation to conclude the claim on favourable terms.
Contact us now
If you or your loved one has suffered a cancer misdiagnosis, contact us for legal advice. We are client focused and results driven.
Call us on 051 391 488 or email reception@mullinstreacy.ie for a free no obligation enquiry.We are client focused and results driven.
Before you go…
We don't just do Probate and Powers of Attorney! We can also help you with:
Property Transactions
Personal Injury
Medical Negligence
Wills
Powers of Attorney
Family Law
https://mullinstreacy.ie/wp-content/uploads/2021/06/PI-Cancer-Misdiagnosis.jpg
600
900
paul
https://mullinstreacy.ie/wp-content/uploads/2022/07/Mullins-Treacy-New-Logo-1.png
paul
2021-06-30 16:00:50
2022-01-13 12:15:24
Cancer Misdiagnosis Claims