Why You Deserve Fair Compensation for A Personal Injury

Why You Deserve Fair Compensation for A Personal Injury
When you have an accident, it can have a huge impact on your life. It's not just about the injuries to your body. It's about the trauma you may experience, long after the injuries have healed. If you have a road traffic accident or a bad fall or have injuries because of the wrong medical treatment you can look for compensation for the injuries and distress that result from that accident. Mullins and Treacy Solicitors will help you obtain fair compensation for the trauma you have suffered.
A lot of people worry that if they make a claim, their motives will be questioned. We've all read stories in the press about settlements that seem to be excessive, and about massive payouts causing insurance premiums to go sky high.
At Mullins and Treacy Solicitors, our goal is to help you get the highest compensation you deserve after an accident, no more and no less. When we lodge a personal injury claim on your behalf, our priority is to ensure that you get a settlement which accurately reflects the trauma you have experienced. We don't want you to worry about ripping anything off; we just want to achieve justice on your behalf.
Your First Meeting
When you approach us, you can trust that your claim will be in good hands. We will steer you through the claims process, taking the hassle out of obtaining documentation and dealing with the authorities. You are under no obligation to use our services when you arrange a meeting – we're always on hand to give you advice that will help you gain perspective on your situation.
At your meeting, our first priority will be to help you figure out whether you have a legitimate claim in the first place. We will make it clear to you whether your claim has a chance of success and give an estimate of the amount of compensation we believe you're likely to receive. If Mullins and Treacy Solicitors feel that you do not have a case, we will be honest with you about this, because we don't want to waste your precious time.
We know you are going through a very stressful time, but we would recommend that you talk to us as soon as possible after your accident. The Personal Injuries Assessment Board (PIAB), which assesses all personal injury claims in Ireland, will only assess claims up to two years after the accident has happened. Also, the sooner you lodge a claim after an accident, the fresher and more compelling the evidence will be.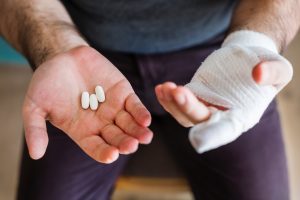 Submitting a Personal Injury Claim
If you do decide to place your trust in us and engage us to represent you in your personal injury claim, the first thing we will do is help you source documentary evidence to back up your claim.
The documentation we will need to help you settle your claim includes:
A medical report: this is required by the PIAB. This is a report from a medical doctor, outlining the extent of your injuries.
Gardai reports: if you have had a road traffic accident, Garda evidence will back up your account of what happened.
Camera footage: CCTV cameras in a public place or roadside cameras will provide compelling visual evidence of your accident.
Witness testimonies: the personal accounts of people who saw your accident can lend weight to your claim.
Official reports: An accident report book may be compiled after your accident to provide written evidence. Inspections by bodies such as the Health and Safety Authority (HAS) can pinpoint negligence which may have led to your accident.
We will obtain a medical report from your own doctor, and we can help you to gather the rest of this documentation. We will then communicate with the Insurance Company to get you the best settlement which you are entitled to. Unlike other firms, Mullins and Treacy Solicitors will try to obtain the best settlement for you at an early stage.  We've negotiated many compensation claims in this way and have secured the maximum compensation which you are entitled to at an early stage.  Other firms may drag out your case so they can charge a higher fee.  We will act for you and keep your interest ahead of any others.
Settling the Claim
If the Insurance Company do not come with a fair compensation amount, we will submit your claim with PIAB. After your claim is filed, the PIAB will send it to the respondent (the person or organisation you are claiming against). At this stage, the PIAB may want to obtain an independent medical report.
When all the evidence has been gathered, the PIAB will calculate a rate of compensation which they consider appropriate to the level of injury and distress you have suffered. You are free to either accept or reject the proposed settlement, and we will advise you on the best course of action to take and advise if the settlement is fair. If you decide not to accept the settlement you have been offered, you are free to take your claim to court, and we will represent your best interests there.
Measures That Ensure Fair Compensation
The Personal Injuries Commission, a body set up by the insurance companies of Ireland, is undertaking benchmarking on claims for soft-tissue injuries (whiplash) caused by motor injuries. This means that claims can only be awarded within certain parameters, reducing the likelihood of excessive settlements. According to the Second and Final Report from the Commission, between 92% and 98% of all claims settle for less than €50,000, proving stories of vast claims being settled are greatly exaggerated.
It's true that settlements on personal injury claims in Ireland are considerably higher than those in the UK. BUT bear in mind psychological trauma is factored into the awards given in Ireland, and this doesn't happen in the UK. We believe the Irish system is a fairer system, as it acknowledges the mental distress and emotional damage an accident can cause.
When you come to us with a personal injury claim, you can rest assured that we have your best interests at heart. Mullins and Treacy Solicitors will give you honest and impartial advice that will put you in a good position to decide whether to go ahead with your claim. When you come through our doors, you can expect fair and compassionate treatment at all times.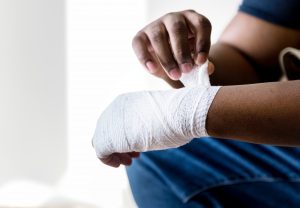 We're here.
We're here and we understand. We are client focused and results driven.
If you have had an accident and want to explore the possibility of lodging a personal injury claim, please do not hesitate to contact us, we are here to help. Give us a call on 051 391 488 or email reception@mullinstreacy.ie for a no obligation discussion about how we can help you.
Before you go…
It's not just Personal Injury we specialise in! We are also experts in:
https://mullinstreacy.ie/wp-content/uploads/2020/10/injured-on-a-bed.jpg
1602
2400
Evelyn Fitzmaurice
https://mullinstreacy.ie/wp-content/uploads/2022/07/Mullins-Treacy-New-Logo-1.png
Evelyn Fitzmaurice
2018-10-14 18:20:40
2020-11-18 20:21:46
Why You Deserve Fair Compensation for A Personal Injury