When "I do" becomes "I don't"

We all dream of the perfect spouse or partner, that perfect job, car, holiday and life. When children enter the mix, it seems that life is complete. But life does not always go as planned and it happens. You break up. Its unfortunate. No adult wants to split, from a marriage or from a partnership. You enter a relationship with high hopes of being with this person forever, right?
It's tough enough going through the emotions of ending the relationship. It really doesn't matter who instigated the break up or whether it is mutual.  You are going your separate ways. You now think about getting a D-I-V-O-R-C-E.
When there are children involved, it is especially important to work with the right, qualified solicitor who is familiar with separation and divorce proceedings on every level.
That's why at Mullins & Treacy, we have a dedicated solicitor, Susan who you can trust. Susan is a qualified and highly sought-after mediator, collaborative divorce lawyer and a Court Divorce solicitor. As a partner at Mullins & Treacy, a practice which is established over 13 years, Susan has been practising law over 20 years and advises mostly on family law matters as well as Wills, Estate Planning & Probate. As a parent herself to two children, she understands how necessary it is to resolve the breakdown of relationships amicably. She can even draw up a Parenting Plan between parents to smooth the separation and divorce process.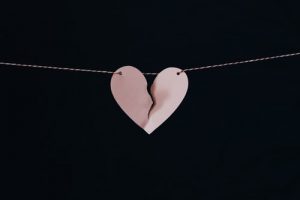 The "D" Word
Divorce is legally defined as, 'a decree which dissolves a marriage and allows each party to remarry'. Since the legislation of divorce was introduced in 1996 over 50,000 divorces have been granted by our courts.  Although the waiting time for divorce is 4 years, this could be soon set to change. There is a proposed referendum planned for 2019 to challenge current legislation and reduce the time to two years.
There are three main divorce scenarios
Divorce can be consensual – where both parties fully agree to the divorce terms
Contested divorce settled out of court – where the parties had initially disagreed, but finally came to an agreement and settled without proceeding to a contested court hearing
Divorce with a contested court hearing – no agreement has been reached and the matter must be settled within a contested court hearing before a judge.
What you need to know
It is best to know the conditions (1-4 below) for divorce in Ireland to see if your case can be considered.
Be married to each other
You must be legally married to each other to legally end the marriage.
Be resident in Ireland
One spouse must be living in or domiciled in the Republic of Ireland for a year before beginning court proceedings or have lived in Ireland one year prior to filing for a divorce.
Living apart
Both spouses must be living apart for four out of five years prior to the application being made. In some instances, living together separately under the same roof can qualify, but this is rare.
No Reconciliation
There is no reasonable prospect of reconciliation within the marriage. You need to be certain that the marital relationship is over. In some cases, the marriage is over for one spouse, whilst the other has difficulty accepting it. One spouse has the right to decide this and does not require the permission from the other spouse.
Spouses and Children
Proper arrangements must be made, or are in the process of being made, for the spouse and children. This can be done through your solicitor at Mullins & Treacy. Susan can advise and draw up agreements on how to raise children while living apart. This includes planning for outings, holidays, school runs, recreational and extra -curricular activities.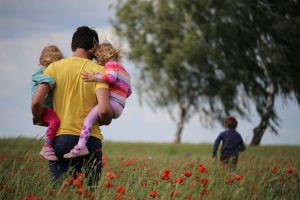 Divorce can be transformational
How so?
Divorce is life changing
Everything you once knew changes. You are no longer with your spouse, you may have to leave your family home, possibly not see your in-laws and access to your children changes – either it may be restricted, or you have them on your own.  Parenting may become parenting as a lone parent and it appears your support network of in-laws, mutual friends, etc, is gone or has significantly reduced. Ideally parenting should become Co-parenting during and after the separation process.
The good from the bad
Bad marriages can have a negative impact on your mental and physical health. Leaving such a marriage can bring forth a new lease of life, where you better able to manage yourself, your children and life. You can become a happier person, in time.
Down to brass tacks – Your survival
It is important that you seek financial and legal advice to get your finances in order. It might be time to organise finances, pension, get a car loan or start a new mortgage.
If you have a Will already, does it need to be changed? Your existing Will is still a legally binding document until you change it (or re-marry). Susan specialises in this area and can assist you if needs be.
A new place to live might be considered or you might be 'living together apart'. Decide what you can manage and what you both agree upon.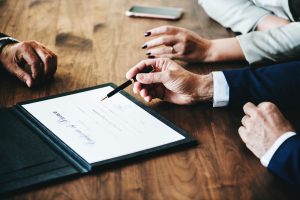 Try Mediation… work it out amicably!
The Mediation Act 2017 provides for parties to a dispute to engage in mediation as a means to attempting to resolve the dispute. Mediation is a voluntary between the parties and anyone can use this right up to the resolution of the dispute. Any party may engage a solicitor, withdraw from mediation and obtain separate legal advice during the mediation period. Prior to engaging in the mediation process, the parties and the mediator sign an 'agreement to mediate' document which stipulates
How the meeting will be conducted
Mediation fees and their payment
Scheduling and time of meeting
Confidentiality
The right to receive legal advice during the process
How mediation may be terminated
Any other relevant terms
It is worth noting the highly confidential matter of mediation and that all records taken during the mediation process, will not be disclosed in court.  Once the parties agree, mediation settlements will be effective as a contract between the party, unless it is explicitly stated to not be a legal contract until it is incorporated into a legally binding agreement, or becomes a contract signed by both parties.
For the sake of the children
Mediation is the ideal avenue for helping resolve issues with raising the children. As a qualified and experienced solicitor and mediator, Susan's training has led to parties amicably settling situations which parties could not do otherwise.  Susan always believes in working in the best interests of the children and considers what is most beneficial to the children involved.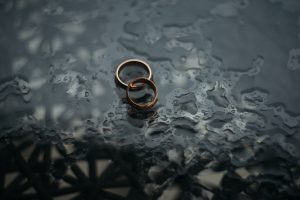 The Divorce Process – Lots of paperwork (!)
The documents for the divorce can be cumbersome, abundant and overpowering. Where to begin?! Mullins & Treacy LLP Solicitors can streamline this process for you and organise everything. Divorce by its very nature is quite overwhelming and you do not need an extra worry about these documents. Susan is well versed on the numerous documents required for divorce and can run through this efficiently, yet sensitively with you. She understands that emotions are running high and she bears this in mind throughout the process.
As a collaborative divorce solicitor, Susan at Mullins & Treacy is proficient and experienced to help you through all documentation and this lengthy process. Her professional, yet personal, outlook is one of positivity, practicability and forward-looking.
So, amicable divorces can happen?
Sure, they can! At Mullins & Treacy, our ethos is to put the children at the centre and do our utmost to protect the children so they are not dragged into the proceedings. They are vulnerable parties and deserve the best treatment. As parents ourselves, we always treat the children as precious and need to remain outside of the court proceedings. Susan facilitates the parents as best as possible, but is also prepared to fully defend her client and protect the children when needs be in court.
This is exactly how we differ from other legal practices in divorces. We focus on the children. We are here for when your broken-down marriage cannot be reconciled. We promote amicable divorce and separation.  At the forefront of process are your children and we always aim to keep it parent centred.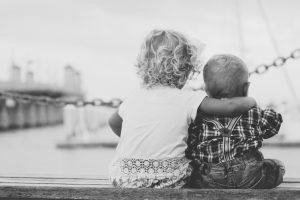 We're here
We are client focused and results driven. If you'd like help in relation to the divorce or legal separation process, please do not hesitate to contact us, we are here to help. Give us a call on 051 391 488 or email reception@mullinstreacy.ie for a no obligation discussion about how we can help you!
https://mullinstreacy.ie/wp-content/uploads/2020/10/Divorce-How-to-Annul-a-Marriage-scaled.jpg
1707
2560
Evelyn Fitzmaurice
https://mullinstreacy.ie/wp-content/uploads/2022/07/Mullins-Treacy-New-Logo-1.png
Evelyn Fitzmaurice
2018-09-18 10:41:10
2020-11-18 20:22:20
When "I do" becomes "I don't"