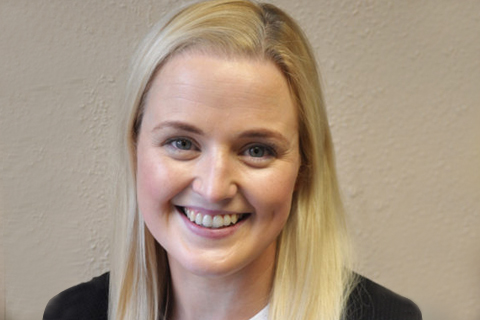 Mullins & Treacy is delighted to welcome our new litigation solicitor, Ciara Burke, to the team. Ciara specialises in all areas of litigation, including personal injury claims, medical negligence claims and dental negligence claims.
She'll be helping clients who suffer injury or illness through no fault of their own, ensuring they are properly compensated for their damages.
Personal injury and medical negligence litigation
After qualifying as a solicitor in 2014, Ciara developed a special interest in personal injury and medical negligence litigation. She prides herself on her hands-on approach and treats every case with the respect it deserves. Her personable manner is coupled with her expertise as a solicitor. She has a keen eye for potential claims, which is why she almost always secures an out-of-court settlement for her clients.
Ciara's knowledge is further compounded by her medical background. After university, she spent three years working full-time in the medical sector. This puts her in a unique position as a solicitor and legal advisor. Ciara understands how medical services function and has a particular skillset allowing her to review and understand medical records. This proves invaluable to her clients, providing a significant advantage during the claims process.
When asked what she likes most about her role as a litigation solicitor, Ciara says: "I enjoy getting that first call, giving my view on the chances of success, reassuring the client along the way and getting them a result at the end.
I'm here to guide clients through a process they usually have not been through before. I consider every file that settles where the client is happy to be a success story, regardless of the figure."
Ciara comes to us after having spent three years as a senior litigator at a Limerick law firm. Now she's relocated to the sunny south-east – and we're very glad she did!
You can find out more on Ciara's profile page.
Do you have a personal injury claim?
At Mullins & Treacy Solicitors, we deal with all types of personal injury claims, including:
If you have been injured through no fault of your own – or your loved one has – we can help you. We can explain whether you have grounds to pursue legal action. If so, our solicitors will guide you through every stage of the process. We are client focused and results driven.
Contact us today for more information…
To find out if you can make a claim for personal injury or mediacl negligence case, contact us for legal advice. We are client focused and results driven.
Call us on 051 391 488

or email reception@mullinstreacy.ie for a free, no obligation enquiry.
Before you go
…
We don't just do Probate and Powers of Attorney! We can also help you with:
Property Transactions
Personal Injury
Medical Negligence
Wills
Powers of Attorney
Family Law
https://mullinstreacy.ie/wp-content/uploads/2021/11/ciara-burke.jpg
320
480
kevin
https://mullinstreacy.ie/wp-content/uploads/2020/10/retina250Treacy-Mullin-Logo.png
kevin
2021-11-05 19:13:38
2021-11-05 19:13:38
Mullins & Treacy Welcomes Ciara Burke to the Team