Medical Evidence and Personal Injury Claims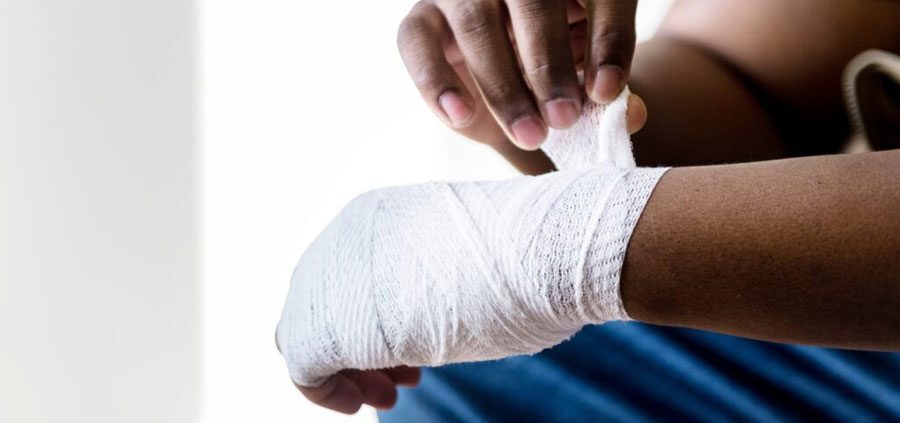 Mullins & Treacy LLP LLP Solicitors Waterford
Medical Evidence and Personal Injury Claims
When you make a personal injury claim, you need to submit medical evidence to the Personal Injuries Assessment Board (PIAB). PIAB may also request that you see an independent doctor of their choosing.
Why is medical evidence needed?
In making a personal injury claim, you are asserting that you have suffered physical and/or psychological injuries through no fault of your own. If your claim is to succeed, you must prove that these injuries exist, and that they were sustained as a result of the accident.
Unfortunately, your word alone is not enough; otherwise, the system could be open to abuse. Instead, your injuries must be verified by a medical expert.
Who writes the medical report?
A medical assessment form can be completed by your treating doctor. We also have working relationships with medical practitioners across Ireland, meaning we can instruct a medical expert in your case if needed. The doctor needs to be a specialist in the relevant field of medicine. For instance, if you are claiming that you have experienced psychological injuries because of your accident, then we will instruct a clinical psychiatrist to write a report.
Does PIAB have an input?
Sometimes, PIAB will request that you see an independent medical expert of their choosing. If PIAB chooses to appoint a medical expert in your case, then you must co-operate. A failure to do so could work against you, should your case end up in court. However, PIAB does not take this course of action in every single claim. In fact, this usually only happens if the other side challenges your medical evidence and PIAB thinks this challenge could have merit.
What will the medical report say?

The medical report provides an objective medical opinion about the nature and extent of your injuries. It will clarify whether these injuries could have been caused by the accident, and whether any pre-existing conditions have contributed towards your symptoms. It will also provide a prognosis on your anticipated recovery time, outlining what kind of impact your injuries are likely to have on your future.
Will I have to attend a medical examination?
You may or may not have to attend a medical examination. Your treating doctor might already have enough information to complete the medical assessment form. Other times, a face-to-face appointment is needed – especially if PIAB requests an independent report. You need not be worried about these medical examinations. The medical expert has no bias; their job is simply to confirm your injuries.
How is this medical evidence used?
The medical evidence that is submitted as part of your claim is vitally important. PIAB will use this information to determine exactly how much compensation you should be awarded. If the medical evidence is insufficient, it could damage your claim. It could be rejected or significantly undervalued. Our personal injury solicitors can ensure this does not happen, submitting robust medical evidence that proves your claim beyond reasonable doubt.
If we advise you to reject PIAB's assessment, then the medical evidence will be used as the basis of our negotiations. It will direct our position, allowing us to calculate a reasonable settlement in your particular case. If we cannot agree upon a sum with the other side, the medical evidence will be used by the court to make a decision.
Speak to our personal injury solicitors
If you want to make a personal injury claim, please contact us at Mullins & Treacy LLP Solicitors. We have a dedicated team of personal injury solicitors who are ready and willing to help you. With our expertise, you can rest assured that you'll be awarded the financial support you deserve. We are client focused and results driven.
Call us on 051 391 488 or email reception@mullinstreacy.ie for a free no obligation enquiry.
Before you go…
We don't just do Probate and Powers of Attorney! We can also help you with:
Property Transactions
Personal Injury
Medical Negligence
Wills
Powers of Attorney
Family Law
https://mullinstreacy.ie/wp-content/uploads/2021/03/personal-injury-claims.jpg
600
900
paul
https://mullinstreacy.ie/wp-content/uploads/2022/07/Mullins-Treacy-New-Logo-1.png
paul
2021-03-02 14:07:05
2022-01-13 12:16:36
Medical Evidence and Personal Injury Claims