How to Lodge a Successful Medical Negligence Claim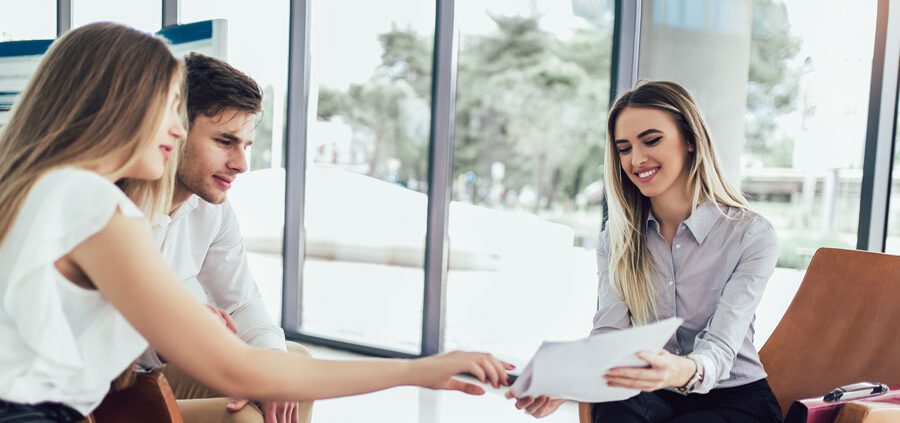 Mullins & Treacy LLP LLP Solicitors Waterford
When you seek medical treatment, you place yourself in the hands of highly trained medical professionals and you trust that they will do everything in their power to heal you. However, there are times when this doesn't happen, and the actions or lack of action of a medical professional will actually damage your health. When this happens, it's quite natural that you will feel betrayed and let down. Anyone can make a mistake, but when your mistreatment is the result of incompetence or negligence on the part of the medical professional, this can be devastating. At Mullins & Treacy LLP Solicitors, we believe those medical professionals should be held to account.
Medical negligence happens when the treatment offered by a medical professional is below standard, or the medical professional fails to take necessary action, leading to adverse health consequences for a patient. Surgical errors, misdiagnoses, delays in treatment being given or infections contracted in hospital can all constitute medical negligence. Medical negligence cases can be taken against hospitals and GPs, but also against dentists, ophthalmologists, midwives, plastic surgeons and other medical professionals.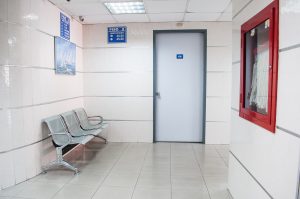 Lodging a Medical Negligence Claim
If you feel you have been the victim of medical negligence, you can claim on a number of grounds. First and foremost, you can claim for the physical and mental suffering you have experienced as a result of the negligent actions of medical professionals. This suffering includes physical pain, psychological trauma, depression and anxiety. You can also claim for financial losses arising from medical negligence, including medical costs, loss of income as a result of being unable to work, and any other costs directly related to the negligence. You can make a claim on your own behalf or on behalf of your child as their 'next friend.'
Medical negligence cases can be extremely complex, so it is not possible for you to lodge the claim yourself through the Personal Injuries Assessment Board, as is the case for general personal injuries. Medical negligence cases can only be heard in court. You also need to start medical negligence proceedings as soon as possible after the incident has occurred, as there is a two-year time limit for lodging a claim. It can be hard to have the presence of mind to do that when you are dealing with the aftermath of such a traumatic incident.
That's why engaging a solicitor is essential if you want to successfully claim for medical negligence. At Mullins & Treacy, our team of expert solicitors will deal with all the bureaucracy associated with a claim and ensure that your claim is processed within that two-year timeframe. We will take you through the process step by step and help you find a way forward, so you can achieve the best possible outcome in your case.
From the moment you make your appointment with Mullins & Treacy, you can rest assured that you will be treated with compassion and respect, and that your claim will be in good hands. We will gather all the evidence we need to process your claim and represent you fairly in court. We will also negotiate on your behalf to ensure that any settlement you receive accurately reflects the pain and suffering you are experiencing. You will need to undergo a medical examination to determine that you have experienced a deterioration in your health as a result of the negligent actions of a medical professional. If the medical examination provides proof of medical negligence, your claim will go before the courts.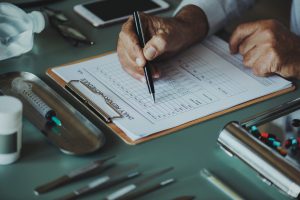 Settling a Medical Negligence Claim
In medical negligence court cases, the courts require evidence from a competent medical professional that medical negligence occurred 'on the balance of probability.' This allows for the possibility that the medical professional may have had no choice but to act in the way that they did. The court-appointed medical professional will state whether they would have taken the same action as the defendant medical professional.
The State Claims Agency is the body responsible for settling claims that are made against state bodies. It is part of the National Treasury Management Agency and it manages a variety of personal injury claims, including medical negligence. Medical negligence cases are managed through the Clinical Indemnity Scheme, which was established in 2002. Teams of clinical claims managers process claims made against state organisations like the HSE and hospitals.
Size of Medical Negligence Claims
A lot of media attention is given to the size of medical negligence claims. It is true that the number of claims is increasing. In 2012, 1,300 medical negligence claims were made and these were settled for a total cost of €100 million. By 2016, the number of claims had increased to 1,800, and they were settled for a cost of €250 million, more than double the figure for 2012. The number of medical negligence cases that appeared before the High Court increased by 77% from 2005 to 2016. 566 cases were heard in 2005 and 1,001 cases were heard in 2016.
However, according to the State Claims Agency, the average claim size is approximately €63,000. It is also worth noting that the number of organisations that fall under the State Claims Agency has increased. The increased number of successful claims also indicates an increased recognition of the adverse effects of medical negligence. Mullins & Treacy wants to reassure you that lodging a medical negligence claim does not make you part of a 'rip-off' culture. It is about getting the justice you deserve, and if you decide you want to go ahead with a medical negligence claim, we will do everything in our power to help you achieve that justice.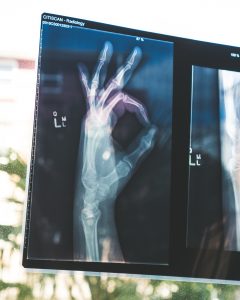 At Mullins & Treacy, we are client focused and results driven. If you believe you have been the victim of negligence at the hands of a medical professional, please do not hesitate to contact us; we are here to help. Give us a call on 051 391 488 or email reception@mullinstreacy.iefor a no obligation discussion about how we can help you.
Before you go…
It's not just Medical Negligence that Mullins & Treacy specialises in! We are also experts in:
https://mullinstreacy.ie/wp-content/uploads/2020/11/wills-3.jpg
601
900
Evelyn Fitzmaurice
https://mullinstreacy.ie/wp-content/uploads/2022/07/Mullins-Treacy-New-Logo-1.png
Evelyn Fitzmaurice
2018-11-16 08:00:18
2020-11-18 20:20:35
How to Lodge a Successful Medical Negligence Claim