How Divorce is Done In LaLa Land

Deciding to end a marriage is never easy. For most couples in Ireland, the decision to seek a divorces is a complex, and emotional one, arrived at after much thoughtful deliberations.
Currently separated couples must spend four years apart before they can proceed with a divorce, a period which it has been argued, can leave families in limbo for far too long.
To tackle this, the government has just confirmed that Ireland will go to the polls this May in a referendum on easing divorce restrictions and remove the minimum waiting period from the Constitution
If passed, the referendum will mean the current four-year time period, would be reduced to two years.
Some may say that's too short an amount of time…
Of course, not all countries have such waiting periods for divorce and indeed when it comes the world of Hollywood nuptials, it seems that super-quick divorces are counted in months and days, not years.
With that in mind, we thought we'd take a quick, light-hearted look at the top five quickset celebrity divorce of all time.
Elizabeth Taylor & Conrad 'Nicky' Hilton Jr. – 6 months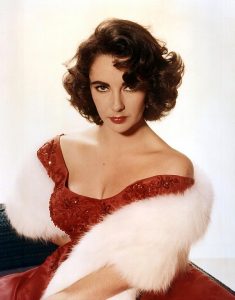 Elizabeth Taylor was no stranger to divorce. Indeed, the world-renowned actress was married and divorced eight times… two of those being to the incomparable Richard Burton. Taylor's first marriage though, was to Hilton heir Conrad 'Nicky' Hilton Jr. in 1950. He was 24 and she was just 18 years old.
According to reports, things didn't get off to a good start and by the time the honeymoon was over… well the honeymoon really was over. Six months later, Taylor filed for divorce telling the California court that her husband and had been 'indifferent to me and used abusive language.'
Colin Farrell & Amelia Warner – 4 Months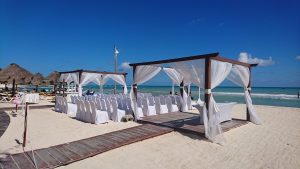 Our own Hollywood superstar, Colin Farrell also makes the list of short-lived marriages, after he and English actress Amelia Warner reportedly said 'I do' in 2001.
The young couple, he 25 and she 20, were said to have tied the knot on a Tahitian island. However, four months later it was all over, but in an odd twist of events, Warner later admitted the union had not been legally binding. She told the Sun; 'we didn't actually get married – it's not actually true. I think we've been too polite to deny it. We had a ceremony on a beach in Tahiti that was by no means legal and we knew it wasn't. It was just a thing we did on holiday…'
Renée Zellweger & Kenny Chesney – 3 Months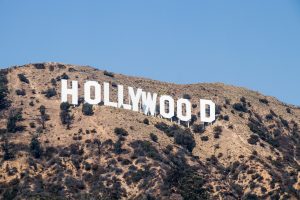 Despite only dating for a few months, Oscar-winning actress Renee Zellweger and country music star Kenny Chesney took the world by surprise and said 'I do' in the Caribbean in 2005.
All wasn't well however, after just over three months the marriage was annulled with Zellweger initially citing 'fraud' as the reason, leaving many scratching their heads as to what had gone wrong? The actress later clarified the term was 'simply legal language and not a reflection of Kenny's character.'
In an effort to further clear things up the pair then put out a joint statement saying; 'the miscommunication of the objective of their marriage at the start is the only reason for this annulment,' the statement read. 'Renee and Kenny value and respect each other and are saddened that their different objectives prevent the success of this marriage.'
Oh, yes… much clearer indeed!
Kim Kardashian and Kris Humphries – 72 Days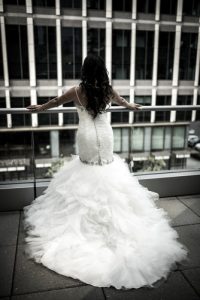 In 2011, reality TV queen Kim Kardashian and NBA star Kris Humphries said 'I do' in a multimillion dollar lavish affair that was televised for E's popular Keeping Up With The Kardashian's show. The fairy tale wedding didn't last though, as just 72 days later Kardashian filed for divorce, citing 'irreconcilable differences.'
Kardashian then released a statement saying; 'after careful consideration, I have decided to end my marriage. I hope everyone understands this was not an easy decision. I had hoped this marriage was forever, but sometimes things don't work out as planned. We remain friends and wish each other the best.'
Kardashian later went on to marry Kanye West and the couple now have three children together and are expecting a fourth via surrogate this year.
Britney Spears and Jason Alexander – 55 Hours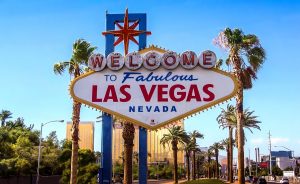 Back in 2004, Britney Spears was at the height of her fame. The internationally successful pop princess was in Las Vegan celebrating the New Year with pals. Then, on what seemed like a spur of the moment decision, she hired a lime green limo and tied the knot with childhood friend Jason Alexander, in the Little White Chapel of Las Vegas. In its time, the famous wedding venue has seen the likes of Frank Sinatra and Mia Farrow, Bruce Willis and Demi Moore and Sinead O'Connor and Barry Herridge pass through its 'Tunnel of Vows.'
The union only lasted 55 hours however, after Spears' then manager Larry Rudolf got wind of the nuptials and flew in to arrange an annulment on the grounds that the singer 'lacked understanding of her actions to the extent that she was incapable of agreeing to the marriage.'
If you'd like to talk to us in confidence in relation to the divorce or legal separation process, please do not hesitate to contact us. Client focused and results driven, we're here to fight your corner.
Give us a call on 051 391 488 or email reception@mullinstreacy.ie for a no obligation discussion about how we can help you.
Before you go…
It's not just Family Law we specialise in! We are also experts in:
https://mullinstreacy.ie/wp-content/uploads/2020/10/las-vegas-Britney-Spears-wedding.jpg
787
1280
Mullins & Treacy Admin
https://mullinstreacy.ie/wp-content/uploads/2022/07/Mullins-Treacy-New-Logo-1.png
Mullins & Treacy Admin
2019-03-08 10:02:44
2020-11-18 20:17:17
How Divorce is Done In LaLa Land