Triona Kelter (Executive Property Lawyer)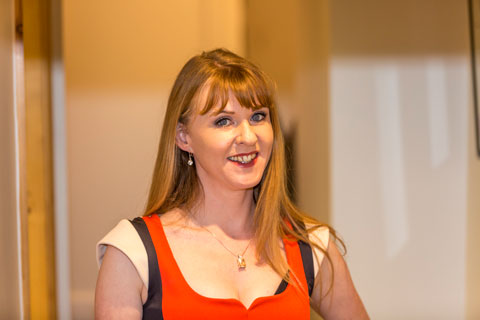 Triona specialises in property transactions (conveyancing), whether it's buying or selling your home / property, mortgaging or leasing your home, holiday home, investment property, land or commercial property.
Triona understands that your property transaction is personal to you and ensures that your matter will be dealt with in a friendly, personal and professional manner, whilst maintaining efficiency and prompt communications at all times. Triona holds excellent relationships with other lawyers, banks and auctioneers, which ensures a stress free transaction and the most efficient service on the market for you. Triona recognises that a property move should be an exciting time, but is often stressful and can even cause needless headaches if engaging with the wrong lawyer! For any property transaction, you need a specialist property lawyer. Triona is a specialist property lawyer and is constantly recommended by existing clients, banks, auctioneers, finance brokers, to name but a few. Once you engage Triona to act, she will provide a full welcome pack and comprehensive guide of what you can expect to happen. Triona takes the legal distress out of your move. As Triona has specialised in all things property, Triona is always contactable and never tied up with Court commitments. This gives Triona the advantage over other lawyers as she has the time to devote to YOUR move. Triona and her team are best known for excellent customer service, providing an unmatched level of client focus and working efficiently, diligently and attentively to her clients' needs.
Triona commenced her third level education with Engineering, but later discovered her passion lay with Law and in particular, property. Her engineering background always comes in very useful with her clients' property transactions as the need to read and understand maps and Architects/Engineers reports go hand in hand with every property transaction. Triona completed her legal education in 2004 at Waterford Institute of Technology and has worked and qualified as an executive property lawyer since. In her spare time, Triona enjoys having fun with family and friends, she is a keen runner and has run a number of half marathons and run in other various sporting events for charity. Triona loves visiting new countries and experiencing new cultures. She has obtained her PADI open water diving license and has dived off the coasts of Turkey, Thailand and the Red Sea off Egypt. Triona loves animals and is the proud mammy to two fur babies and two children.