Susan Mullins (Partner)
Family Law Matters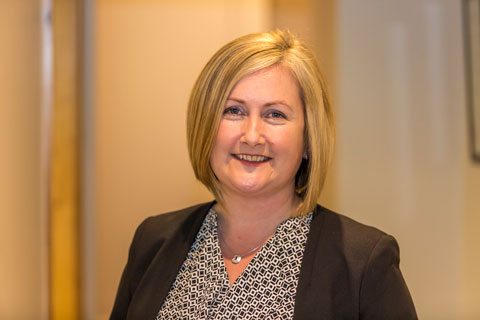 The breakdown of relationships brings so much emotional distress to all the family and Susan is extremely conscious of this and tries to find the best solution for the entire family, both children and adults with the least amount of confrontation, if possible. Susan advises on Family Law matters and Susan can advise and help with drafting a Parenting Plan as part of the Separation process, be it Separation Agreement or Divorce. A Parenting Plan is an agreement between parents as to how they will raise their children even though they are living apart. This can include agreement on how to manage challenging behaviour from children, agreement on the recreational and extra-curricular activities the children may pursue, agreement on managing medical issues (this is especially relevant if any of the children has special health needs), agreement on day-to-day contact and on additional arrangements for holidays and special events such as birthdays, communion and confirmation.
There are also significant legal, financial and taxation implications arising from the breakdown of a relationship and it is important, if you are in this situation, to seek legal guidance at this stressful time. Susan also advises in relation to Maintenance, both spousal and child, Custody/Access provisions for children and Domestic Violence/Abuse and the Protection Orders available. Susan is also a member of the Association of Collaborative P r a c t i o n e r s , an organisation of specialist family lawyers who  work an alternative legal method of resolution of family disputes without Court intervention, where the couple work together with their respective lawyers to achieve a fair settlement that best meets the specific needs of both parties and their children, without the threat of litigation.
Susan advises on Family Law matters / relationship matters from Prenuptial Agreements (before you get married), Separation Agreements on the breakup of a family /cohabitees or Civil Partnerships (same sex couples) to Judicial Separation (separation by the Court where a Separation Agreement cannot be agreed by the parties), Nullity (having a marriage declared void by the Court) and Divorce (which you require in order to re-marry).
Wills, Estate Planning & Probate
Susan helps clients make their Wills and also helps to deal with peoples' property and assets after their death. Unfortunately, there are two certainties in life – death and taxation! People who inherit under your Will are subject to taxation. Susan helps to plan your Will in the most tax efficient manner, having regard to your wishes and your loved ones' circumstances, endeavouring to minimise the amount of taxation your loved ones may have to pay (this is known as Estate Planning). There are various legal implications of making a Will, which Susan can advise of; such as a spouse's or child's legal entitlement and various other matters to ensure your wishes are carried out while complying with the relevant legislation.
Susan also advises on Administration of Estates which is the legal process of distributing a deceased person's estate. When a person dies, everything he/she owns (except assets where ownership ceases on death or passes automatically to another person), is referred to as the deceased's "estate". Susan advises on the distribution of the estate. In order to distribute the estate, an official application must be made to the High Court to obtain the necessary Court Order (Grant of Probate or Grants of Administration).
Susan also advises on Living Wills and Powers of Attorney / Enduring Powers of Attorney. By planning in advance, you retain control over who will look after you or your affairs if you become unable to do so by virtue of legal mental incapacity. A Living Will allows you to put into place arrangements for your future health care plan to ensure your wishes are taken into consideration if you become incapable of communicating your wishes. Susan advises that unless we put arrangements in place for ourselves while we can, the people caring for us may never know what we really want or may not have the power that they need to look after us. You can also set out your healthcare plan which, for example, deals with your future heath care and dictates what you want to happen if you become incapable including end of life treatment.
Susan has a special interest in ensuring that vulnerable elderly people and adult children with special needs are adequately provided for when planning Wills and/or Enduring Powers of Attorney or Ward of Court applications.
Susan holds a Law Degree (BCL) from University College Cork and various other postgraduate qualifications. Susan is a qualified solicitor and lawyer through the Law Society of Ireland, is a qualified Mediator (assisting in solving disputes and conflicts) and in addition to being a Family/Divorce Court Lawyer, is a qualified Collaborative Divorce Lawyer (finding solutions without Court intervention).
When not working, Susan enjoys spending time with her children, family and friends, walking in the woods, by the sea and river Suir with her dogs, is an avid reader, enjoys watching movies and going to the cinema / theatre. Susan also sits on a Board of Management for a local school, is a member of a committee that runs a local community sports centre and has a strong affiliation with local community groups who care for people with special needs.