Paul Treacy (Managing Partner)
Personal Injury, Accidents and Clinical Medical Negligence*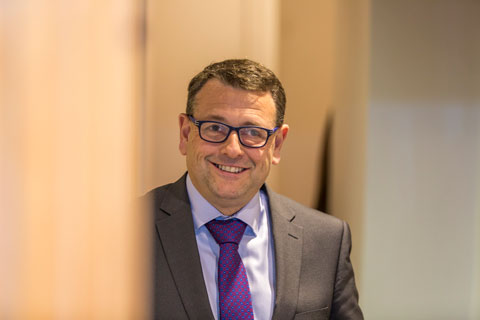 Paul specialises in Personal Injury*, Accident* Law and Clinical Medical Negligence claims*. Paul's practice focuses on high value compensation cases, mainly High Court.  This includes injuries*, both physical and psychological, caused by all kinds of accidents*, injuries* caused by defective products, wrongful death and clinical medical negligence. Paul has also acted in a number of high level suits for Psychological Injury suffered by victims of bullying and harassment* in the work place. Paul has successfully won cases on behalf of clients having suffered unfair stress in the workplace, and such industries have included the HSE, meat industry, hospitals, residential care homes, offices, factories and supermarkets.  Paul is currently representing a number of clients, working in the care and medical profession, who have suffered injuries* as a result of being assaulted by patients and service users in various hospitals, residential care homes and other facilities.  Paul is also acting for a number of clients, and their families, who have been the victims of "foster care" scandals with the HSE.  Paul also acts for people where operations and/or hospital care has gone wrong (Clinical Medical Negligence) and has successfully recovered compensation and corrective health care plans for such victims.  Paul is a member of APIL (Association of Personal Injury Lawyers), an organisation for specialist Personal Injury* lawyers.   Paul also has particular expertise with acting for children and people with special needs who have suffered injury* and routinely acts for parents and next of kin for children and people with special needs who have suffered personal injury*.
Entrepreneurs, SME's, family business
Paul particularly enjoys acting for entrepreneurs and business/ SME , farmers in the advancement of their goals. Paul gets to know his clients' business, which enables him to advise on solutions to commercial legal queries whether it be for advancement of business and / or a legal difficulty that may arise. Paul has acted on a wide variety of commercial litigation cases at all levels in the Circuit Court, High Court and Court of Appeal, together with Commercial Court. Paul commenced and sustained business throughout the recession and, as such, Paul is acutely aware of business owners' needs and requirements. Paul embraces new challenges in business and is always open to new ventures.
Paul holds the honour of being a Notary Public, Commissioned for life, and as such can formalise, witness and legalise documents for commercial use internationally. Paul holds a primary law degree (BCL) from University College Cork. In addition, Paul holds a master's law degree (LLM) in advanced Commercial & Business, advanced Tort (Personal Injury* Law), his chosen areas of practice also from University College Cork. Paul is a qualified solicitor and lawyer through the Law Society of Ireland.
In his spare time, Paul spends time with his wife Susan and their two teenagers. Paul loves running up the beach at lunch time, whatever the weather, walking the dogs and meeting friends for a bit of craic!
*In contentious business, a solicitor may not calculate fees or other charges as a percentage or proportion of any award or settlement.*