Martina Murray (Manager, Personal Injury* and Family)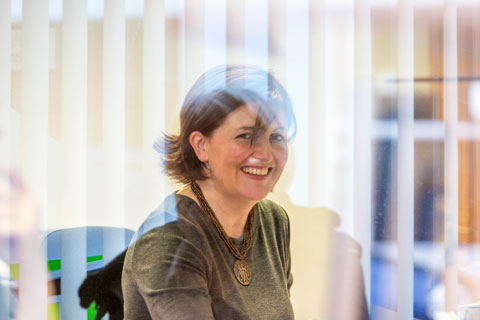 Martina helps clients in the areas of Litigation, Personal Injury* and Family Law matters. Martina is also our manager and handles the day to day running of our busy law practice.
In an action for Personal Injury*, Martina helps clients complete their initial applications to the Personal Injury Assessment Board* (one of the first steps in the Personal Injury Claims* Process). Martina assists with the relevant medical appointments for her clients, which is part of every personal injury claim* and puts her clients' minds at ease. A personal injury* is traumatic for any individual and taking an action for personal injury* is an extremely complicated process. The client could be faced with a myriad of forms and bureaucracy, this is where Martina comes in, she takes the stress out of the form filling and bureaucracy and deals with all of these complicated time consuming matters for her clients. Martina practices in a reassuring sympathetic fashion and her clients' needs are always to the fore of Martina's mind. No questions or problems are too small or too big for Martina who finds solutions for her Personal Injury* clients. In addition to Martina having her own client base, she assists Paul with his Personal Injury* clients and is instrumental in achieving compensation for our clients. Unlike some other Personal Injury* firms, who may rush and accept the first offer of compensation, Martina follows her clients' wishes and goals, advises whether such goals are achievable and working together with her clients, every step of the way, she achieves these goals. Martina prides herself on keeping her clients fully informed (even if there may be no news at times) and explains in an easy to understand manner the legal technicalities of the process. Martina believes in constant communication with the client to alleviate any fears, stress or concerns the client may have with the Personal Injury* process.
Martina also handles Family Law matters. Martina routinely assists clients in completing various technical family law court forms and offers sound advice and guidance on completing such documentation. Martina adopts a "nothing is too much for the client" attitude. Martina is extremely conscious of the upset and anxiety the break down in relations and family have on her clients. Martina works with Susan in achieving the best results for her clients and endeavouring to foster a new family routine which works for everybody. Martina is an extremely caring person, has a big heart and devotes a huge amount of time to her clients. These are essential characteristics for any individual working in the area of Family Law.
When not working, Martina volunteers with the WASSA (Waterford Autism Social & Sport Action) Committee. In her younger days, Martina was involved in a variety of sports but now enjoys watching it as a pastime. She also enjoys spending quality time with her family, be it walking the Anne Valley or cycling the new Greenway.
*In contentious business, a solicitor may not calculate fees or other charges as a percentage or proportion of any award or settlement.*