Gabrielle O' Hara (Executive at Law)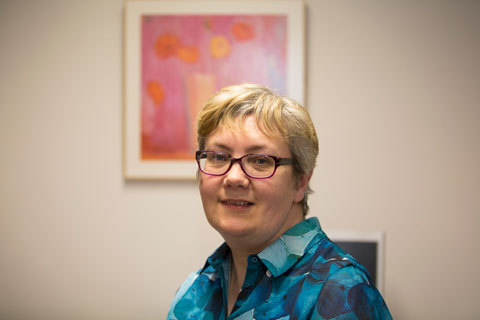 Gabrielle specialises in the areas of Probate (the legal process of administering / dividing deceased's estate, property and assets) and Commercial Property – the buying, selling and mortgaging of Commercial Property, managing clients' property portfolios, Lands and Housing Estates for developers.
In Probate matters, Gabrielle assists executors complete the daunting taxation forms and regularly makes application to the High Court for the requisite probate documents which are needed, in law, to divide a deceased's estate. Gabrielle is very aware of the vulnerability of clients during the grieving process and communicates with clients in an empathetic and sympathetic manner. This is not an easy time for clients and Gabrielle is ever conscious of this and of her clients' needs.
In addition to her Commercial Property clients, Gabrielle acts for various Banks, Lending Institutions and the Credit Union in perfecting security and mortgage for loans given to individuals to purchase property. Gabrielle acts for the Credit Union in other legal matters as they arise. Gabrielle also acts for developers in the acquisition of lands to develop housing estates. Gabrielle sets up the legal documentation for the selling of individual units on her developer clients' housing estates.
Gabrielle has over 30 years' experience in all aspects of law. Gabrielle entered the legal profession directly after completing her Leaving Certificate as a legal secretary and through self-motivation and determination she attained her Law qualifications through WIT on a part time basis, whilst working fulltime, and subsequently qualified as an executive at law.
When not working, Gabrielle loves spending time with her daughter doing fun activities and is a Scout Leader and member of the Parents Council at her daughter's school. Gabrielle's other interests are writing poetry, volunteering in the community and most importantly spending time with family and friends.